3000 ft above sea level on the south facing slope of the Contraviesa mountains, lies this Cortijo, with spectacular views of the Sierra Nevada, the Mediterranean and occasionally Africa.
The property is secluded, totally unaffected by neighbours and four kilometres from the main road at Haza del Lino down a serviceable track, suitable for all types of vehicles with a six inch clearance. For those who cannot bring their Ferrari, Maserati etc. there is a helipad, very useful  and safe for eventual medical evacuation.
The complex can accommodate 20 peoples and consists of three main housing which one of them also have a wine bodega.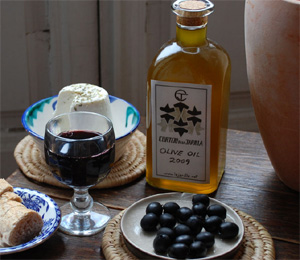 The farm: The main crops on the farm are from some 3000 almond trees and 500 olive and fig trees. Three small vineyards have been planted to replace the old ones, (40 years ago 8 hectares produced 30.000 litres wine a year) Now producing about 2000 litres.
 Price: € 1,2 milj
36° 48′ 32.25″ N, 3° 16′ 34.74″ W
For more information contact:
Mail: info@costadelsol.st
Tel: +34 659 66 45 67
stefan
https://costadelsol.st/wp-content/uploads/Logo-new-costadelsol.st-500px-2.png
stefan
2015-10-28 16:55:54
2015-10-28 16:55:54
A very special place! For sale.